At NuVinAir®, we take dealer support seriously. Your day is already filled with many headache-inducing tasks. Our NuVinAir® Support Plus+ platform is your relief.  
We understand the dealership model in today's competitive market. Most of your employees wear several hats to ensure smooth, profitable operations. Our platform lessens your workload in one extremely important aspect – used car cleanliness.
In a used-car department, it can be tricky to turn a substantial profit. If your inventory doesn't have exactly what a customer is looking for, there are plenty other avenues for them to visit.
What if you could return a vehicle's air quality back to its OEM conditions? Cool, right?
Now, what if we told you it only takes 15 minutes?
Not Your Father's Air Freshener
This isn't some snake oil product created to mask odors like other air freshening "solutions" on the market. We take things a step further by eliminating the source of the odors and leaving behind clean, fresh air.
Our patented agitation process creates a powerful vortex that attacks the hard-to-reach dirt and grime piling up in a vehicle's air conditioning ducts. You already know this is a problem area for disgusting odors in the automotive world.
We uncovered the problem and created the solution.
Our dealer support service goes above and beyond to ensure our scientifically proven method is working for our certified dealers. Becoming certified gives you more than an awesome tool to boost your bottom line, you'll also gain our expertise and support.
Read on to learn how you can take advantage of this opportunity.
We Want to Help
When you become a part of our NuVinAir® Support Plus+ family, our experts eagerly assist you with all aspects of dealer support. Recently selected by Specialty Equipment Market Association (SEMA) for its epic Launch Pad competition powered by the Young Executives Network, we are a trusted next-gen automotive leader with a fully patented, highly effective product. Our dealer support platform takes us to the next level.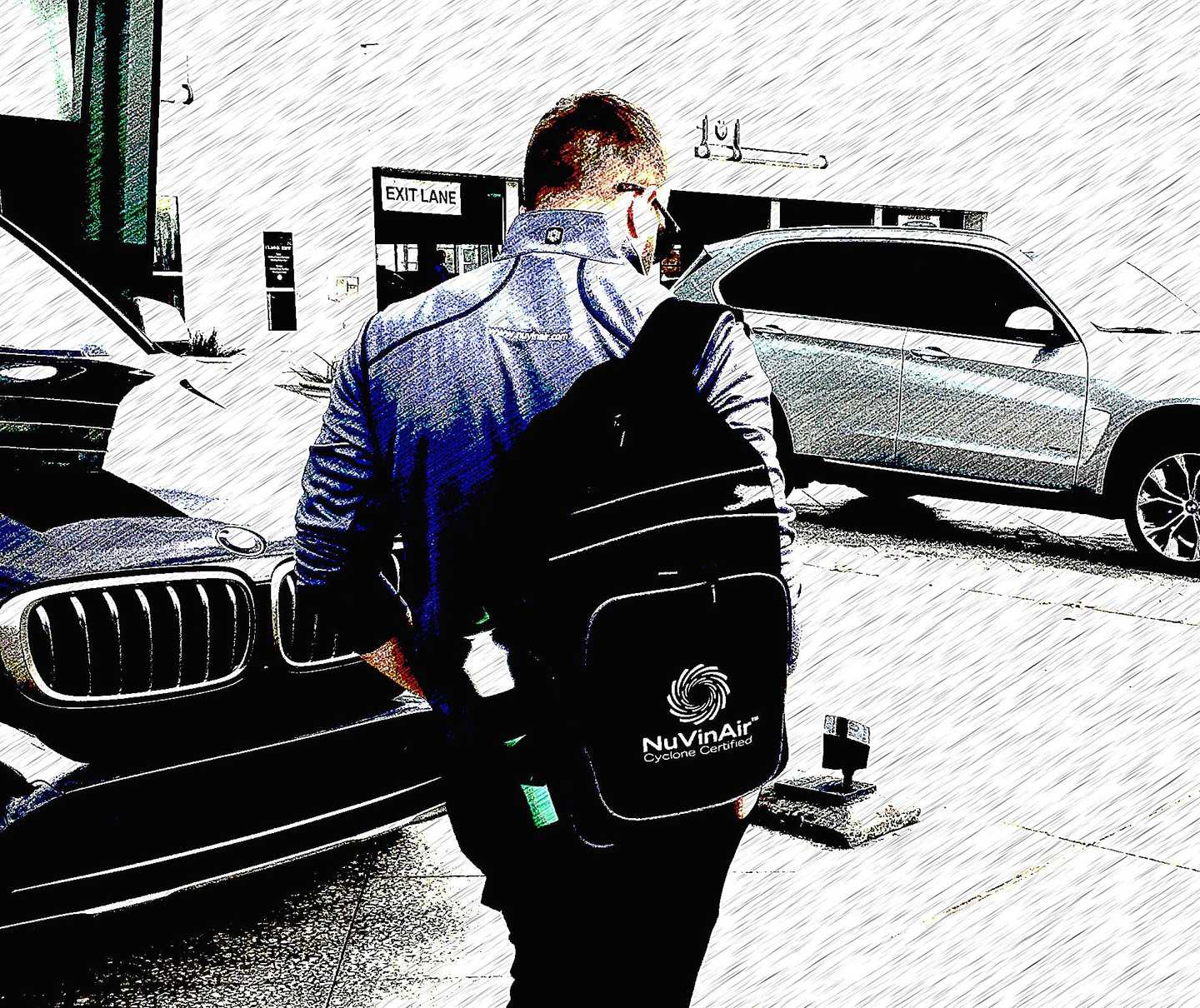 Our goal with Support Plus+ is to ensure that the NuVinAir® Cyclone is doing its job and helping cars fly off your lot. We offer more than exceptional dealer support when you participate in our Pre-Owned Certification Platform.
We use science and fully protected technology to benefit your service department, provide significant value to your pre-owned department, and enhance consumer confidence.
If for some reason the results aren't up to our company standards, we will provide a complimentary industrial treatment until we deem the vehicle ready to sell.
Don't let a dirty vehicle sit on your lot for another minute, contact us to join our Pre-Owned Certification Platform and let's crush your competition together.