ReNuSurface is an eco-friendly solution that enhances detail efficiency by eliminating the need for multiple cleaning products.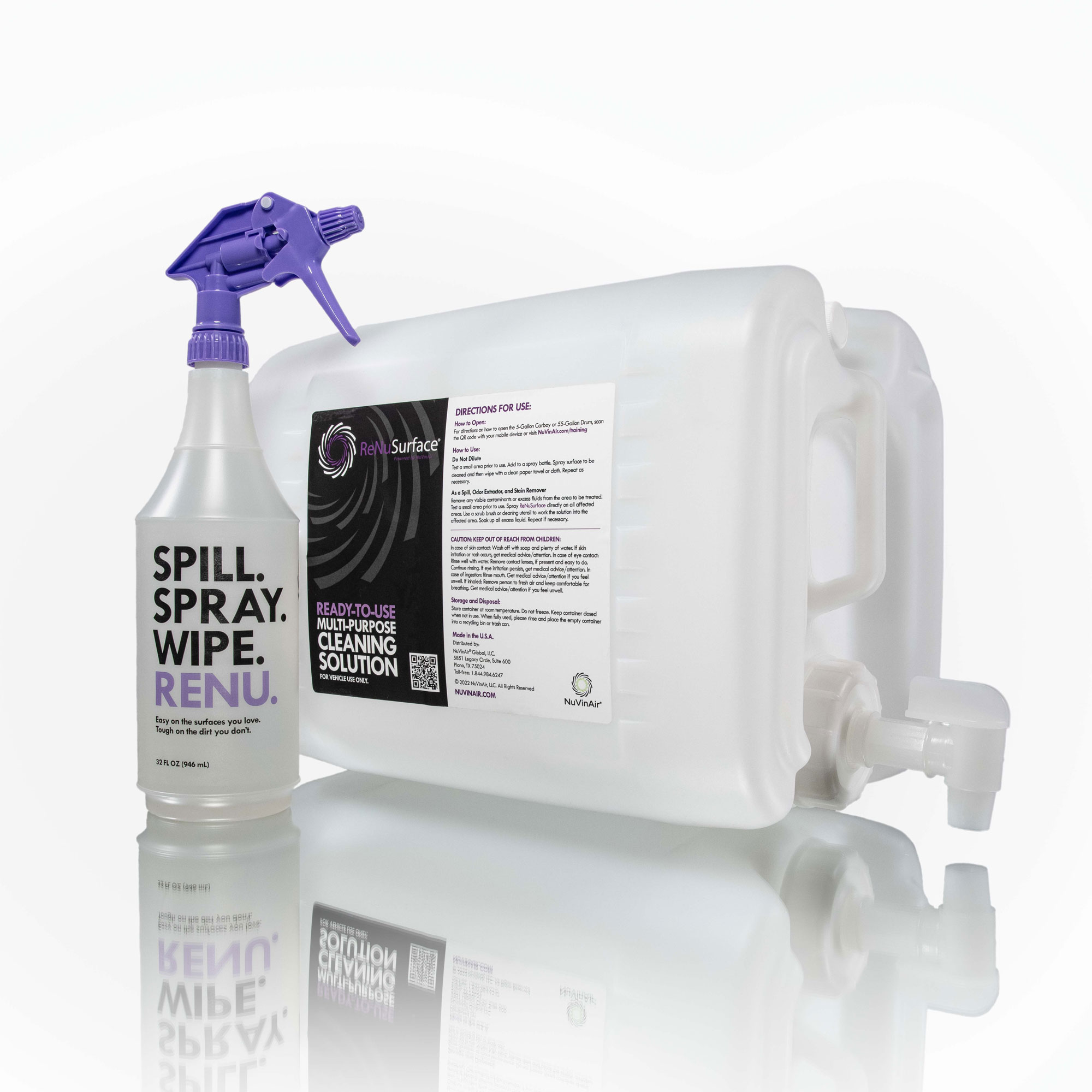 spill. spray.
wipe.
renu.
ReNuSurface streamlines operational efficiency with one liquid solution that eliminates the need for multiple cleaners. This safe and eco-friendly solution can be used with various cleaning systems or detailing tools to clean surfaces and extract odor caused by nicotine, smoke, food, pet, rot, waste, and more.
ReNuSurface safely cleans all materials such as vinyl, leather, plastic, steel, rubber, carpet, and even glass for a streak-free shine. ReNuSurface increases efficiency, speed, and effectiveness to achieve the pinnacle of multi-surface cleaning.
Suggested Use:
Use ReNuSurface with your preferred cleaning system and detailing tools to reach the pinnacle of multi-surface cleaning.
Available In:

32-Ounce Spray Bottles, 5-Gallon Carboys and 55-Gallon Drums