ReNuSurface is an eco-friendly solution that enhances detail efficiency by eliminating the need for multiple cleaning products.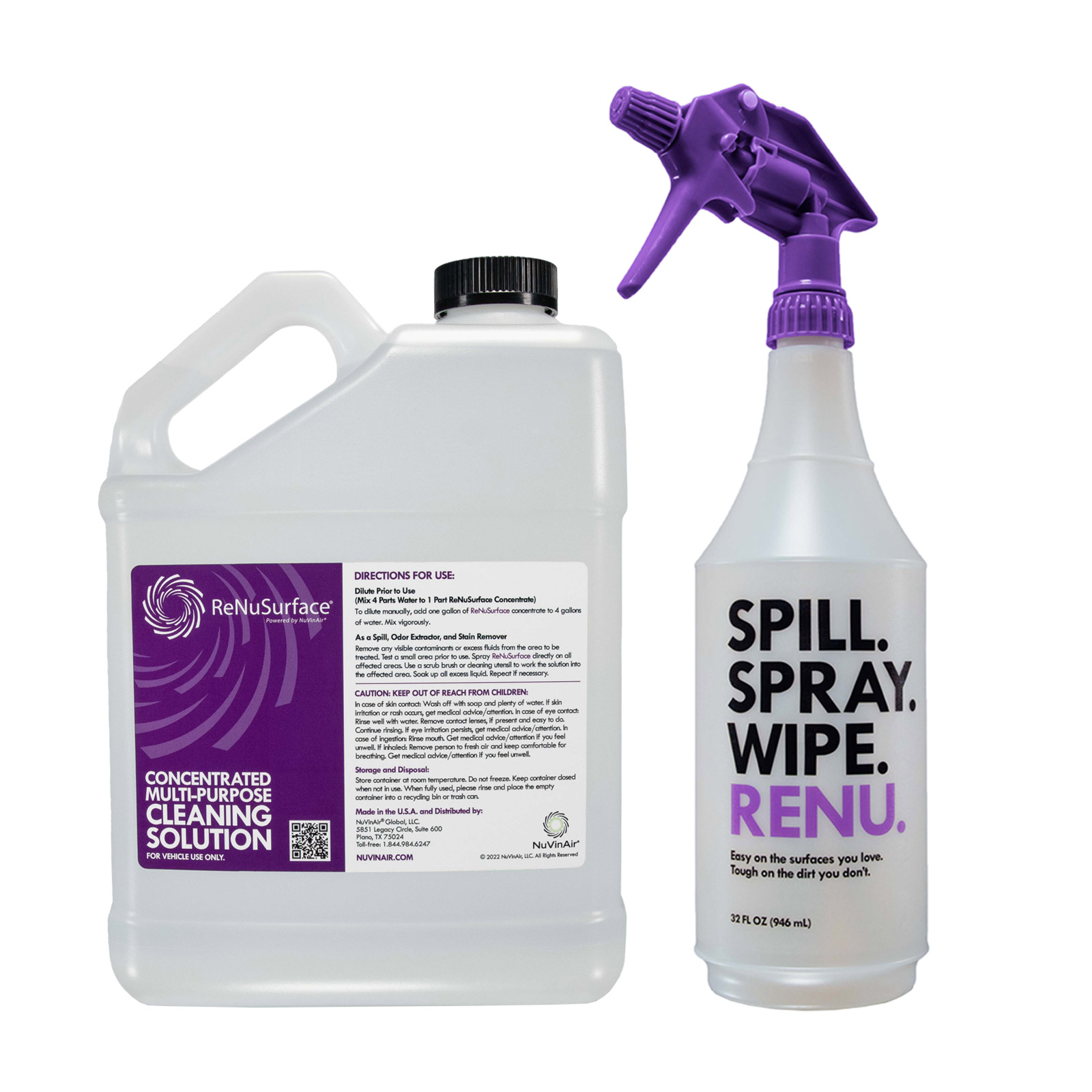 spill. spray.
wipe.
renu.
Experience unparalleled cleaning results with the new & improved ReNuSurface Concentrate, eliminating the need for multiple cleaners. Our proprietary formula safely removes stains and dirt from various surfaces, including glass, upholstery, fabric, carpet, leather, and vinyl. It is also more effective on vehicle exteriors and bug removal.
Count on ReNuSurface Concentrate to deliver streak-free, spotless cleaning, leaving your vehicles looking their best. 
Suggested Use:
Use ReNuSurface with your preferred cleaning system and detailing tools to reach the pinnacle of multi-surface cleaning.
Available In:

32-Ounce Spray Bottles, 1-Gallon Containers (Single and 4-Pack), 5-Gallon Carboys and 55-Gallon Drums