ReNuSurface is an eco-friendly, safe, all-in-one cleaner that replaces multiple products and saves you supply costs.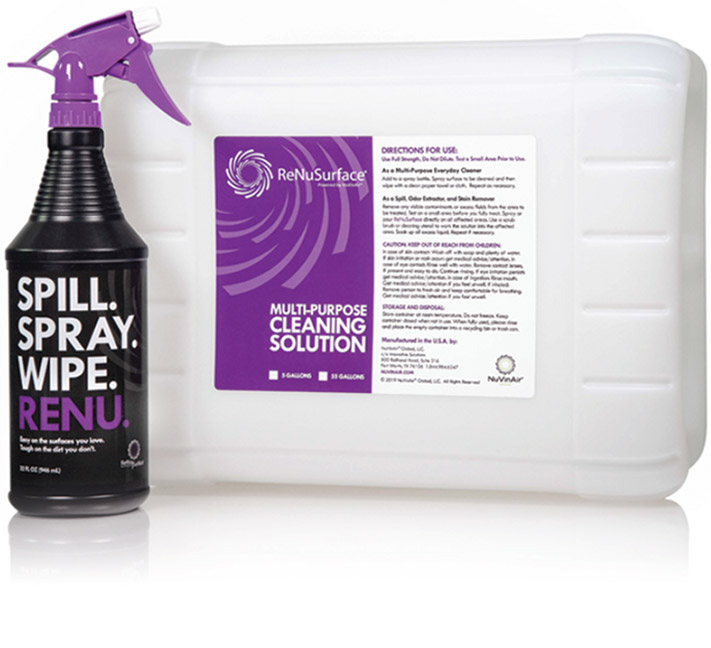 spill. spray.
wipe.
renu.
ReNuSurface digs deep beneath the surface to adhere to and extract the problem, keeping the vehicle's interior clean and Nu. This safe and eco-friendly solution can be used with various cleaning systems or detailing tools to extract odor, clean surfaces, and remove stains caused by nicotine, smoke, food, pet, rot, waste, and more. 
Powerful and diverse, ReNuSurface safely cleans all materials such as vinyl, leather, plastic, steel, rubber, carpet, and even glass for a streak-free shine. It is also ideal for exterior surfaces like wheels, headlights, and windows. Detail efficiency, speed, and effectiveness. These are the reasons for ReNuSurface.
Suggested Use:
Use with your preferred cleaning system and detailing tools to experience the ultimate clean.
Available In:

32-Ounce Spray Bottles, 5-Gallon Carboys and 55-Gallon Drums