Elevate the customer experience with clean and fresh air in minutes.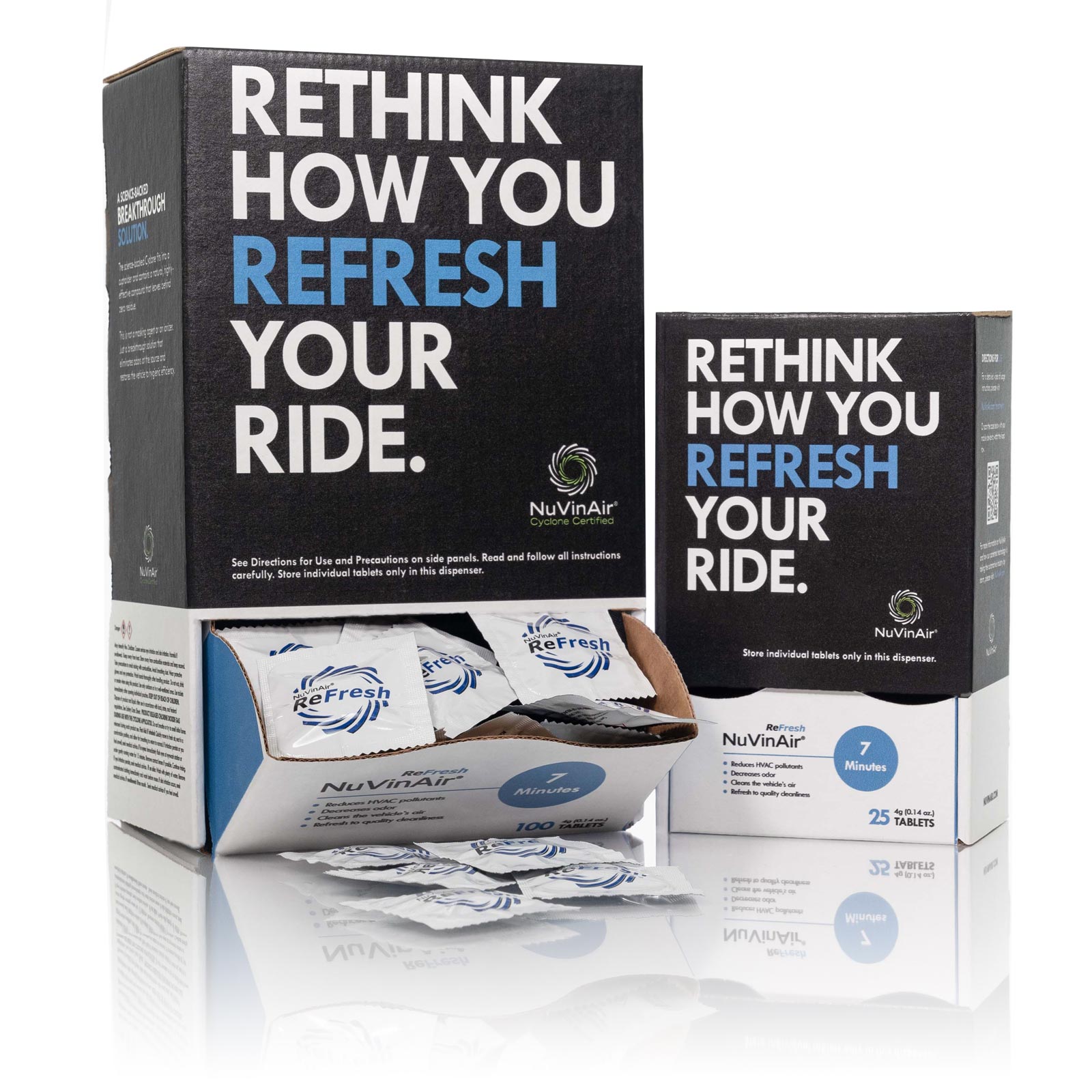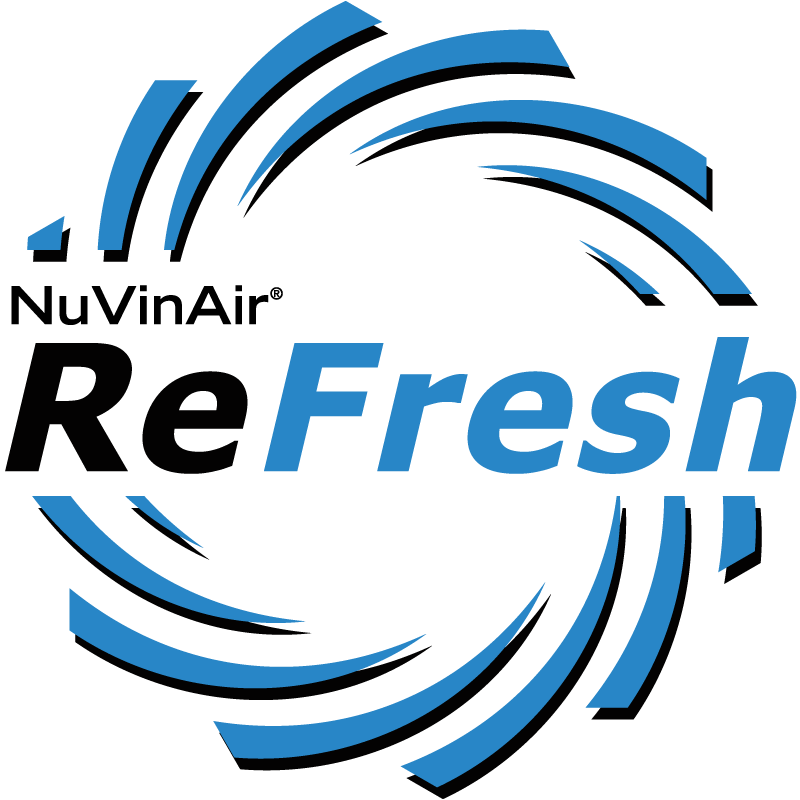 the fastest way to
FRESHEN

A VEHICLE'S INTERIOR.
NuVinAir ReFresh is the fastest way to freshen a vehicle's interior. When activated by our patented delivery system, the NuVinAir Cyclone, the ReFresh treatment travels throughout the vehicle's HVAC system, resulting in a cleaner, fresher interior. Seasonally ReFresh your fleet and improve customer satisfaction by achieving the pinnacle of fresh air cleaning.
Suggested Use:
Use to seasonally refresh your fleet, treat aged inventory, or freshen the vehicle's interior quickly.
Available In:
Boxes of 25 or 100 Individually Wrapped Treatments