Safe, eco-friendly odor elimination products for auto dealerships
NuVinAir and our network of Franchisees are helping Auto Dealers and Auto Groups increase revenue, accelerate used car sales and improve customer service scores with our patented, safe, eco-friendly products that eliminate odors (including smoke, pet, and food), germs, bacteria, and viruses from vehicles in minutes. Replace outdated ozone machines and odor bombs that don't work and that are harsh on your customers, employees, and the environment.
Add NuVinAir to your dealership:
As a service in your Service Drive – offer odor elimination and sanitization as a standalone service or bundle it with other related services like air cabin filter replacement, evaporator coil cleaning or vehicle detailing.
In F&I as a recurring odor elimination service
Replace outdated, unsafe and EPA condemned ozone machines and odor bombs with NuVinAir in the reconditioning process. Our products work in minutes to eliminate odor so you'll turn more vehicles quickly and deliver a safer vehicle to your customer.
Examples of products you can offer:
Drop a NuVinAir ReStore treatment (used for smoke, pet, and odor elimination) or a NuVinAir ReFresh treatment (used to quickly freshen the vehicle's air) into the NuVinAir Cyclone, NuVinAir's patented product delivery system. 
All products are safe and eco-friendly
No PPE required
We provide in-store signage, Service Advisor and Tech training, videos for your customer lobby, and more
NuVinAir's two step process that disinfects the vehicle's high-touch surfaces (including the virus that causes COVID) and cleans the vehicle's HVAC system and air.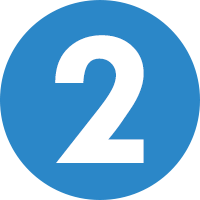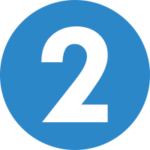 Step 2: Autonomous Cleaning
Next, clean the air and HVAC system using our patented Cyclone process with either ReStore (for larger vehicles and more intense odors) or ReFresh (for smaller vehicles and less intense odors). This hands-free, Autonomous Cleaning™ technology cleans inside the vehicle, including the hard-to-reach HVAC system.
NuVinAir is more than a product company.
Our Franchisees will work with you to train Service Advisors and Service Techs, and develop and execute in-store advertising to help raise awareness for the services you offer. 
Creating a safer,
healthier

community.
We understand how your dealership or auto group is committed to the community in which you serve. Offering NuVinAir's Total Health Protection service is just one more way you can show that commitment – and differentiate your dealership from your competitors.
Our Total Health Protection automotive disinfection system kills viruses, bacteria and germs quickly and effectively.
Our vehicle disinfectant, ReKlenz-X, also helps prevent mold and mildew and is List N approved for use against SARS-CoV-2, the virus that causes COVID-19. For musty odors coming from the HVAC system, use ReFresh to clean the ventilation system as well as remove pollutants, odor, and contaminants. Return your customers' vehicles completely disinfected and odor-free with our Total Health system.
Contact us today to learn more about how we can help your dealership with vehicle disinfection and deodorization