provide cleaner, healthier vehicles to your employees.
Keeping vehicle fleets clean and sanitary is an important part of keeping your employees safe and healthy – and ensuring you are in compliance with OSHA regulations as a result of COVID-19. Vehicle interiors can host a large number of bacteria, viruses, fungi, pollutants, and other contaminants that can make drivers and passengers sick. However, many fleet managers are at a loss of how to efficiently and effectively disinfect all their fleet vehicles as often as needed to reduce germs and contaminants.
A SAFE, EFFECTIVE AND SIMPLE SOLUTION
We call it Total Health Protection. It is an easy-to-apply, quick, and effective cleaning system that includes the following steps: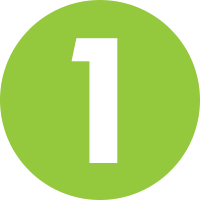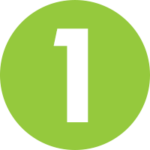 Step 1: Disinfect and Prep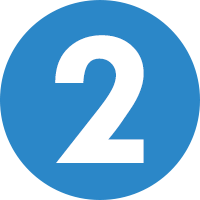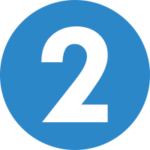 Step 2: Autonomous Cleaning
Next, clean the air and HVAC system using our patented Cyclone process with either ReStore (for larger vehicles and more intense odors) or ReFresh (for smaller vehicles and less intense odors). This hands-free, autonomous cleaning system cleans the interior of the vehicle, including the hard-to-reach HVAC system.
Fleet vehicles that could benefit from our vehicle disinfection system include:
School buses
Public transportation vehicles
Security vehicles
Food delivery vehicles
Parcel trucks
Commercial trucks
Service vehicles
Taxis
Rideshare cars
Government fleet vehicles
Nu…It's the right thing to do
The CDC recommends disinfecting fleet vehicles at the beginning and end of each shift as well as between transporting visibly sick passengers to help combat the spread of COVID-19. Our automotive disinfectant is EPA List-N approved for use against SARS-CoV-2, the virus that causes COVID-19 and works in minutes to help you meet these important health guidelines for your fleet.
Eradicate

Odor, Bacteria, & Viruses from Vehicle Interiors.
With our Total Health Protection system for vehicle fleets, you can quickly and effectively eliminate germs, viruses (including the virus that causes COVID-19) and odors to restore your vehicles to OEM conditions. ReKlenz-X is an eco-friendly, interior-safe solution for killing germs, bacteria, mold, mildew, and viruses without harsh, harmful chemicals. It disinfects while it cleans and reduces cross-contamination. You can use it on all interior surfaces, from leather to plastic, without worrying about films, residues, or damages.
ReFresh and ReStore go in our Cyclone that fits right in the cupholder of your fleet vehicles and attacks odors and pollutants in hard-to-reach places. Using our patented Cyclone technology, ReFresh and ReStore vehicle treatments release a dry, hygienic gas throughout the cabin and HVAC. These vapors attack odor, airborne pollutants, and contaminants to leave your fleet vehicles clean and healthy, even in small corners and areas where cloths and wipes can't reach. Our comprehensive solution for fleet vehicle disinfection simplifies the cleaning, sanitization, and deodorization process so you can help preserve your employees' health.
Say goodbye to unpleasant smells, shared germs, and high absenteeism due to sickness by ensuring all the surfaces inside your fleet vehicles are disinfected with our quick, convenient, and scientifically proven automotive sanitization process. Contact us today to learn more and start Total Health Protection for your fleet!