Improve CSI, Turn Vehicles Quicker, & Reduce Costs.
In the wake of the COVID-19 pandemic, many consumers are wondering if it's safe to drive rental cars. Not to mention the ever-present issue of smoke odor that's on the rise. Viruses, bacteria, and other harmful pathogens can live and breed on surfaces inside car cabins and make your customers sick. However, thorough cleaning, sanitizing, and disinfecting can take a long time using traditional methods like outdated and unsafe Ozone machines which may even damage car interiors.
A Nu, PROVEN AND EFFECTIVE SOLUTION
NuVinAir's Total Health Protection cleaning system is a one-two punch on germs, bacteria, pollutants, odor, and viruses, including the virus that causes COVID-19. It enables car rental and leasing companies to offer quick, effective odor elimination, including smoke, cleaning, and disinfection in minutes.
Our automated, two-step system is a cost-effective, simple way to show your customers that you care.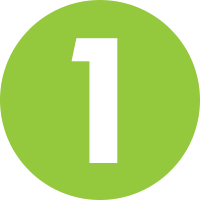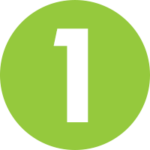 Step 1: Simply spray ReKlenz-X on high-touch surfaces like steering wheels, gear shifts, and key fobs to kill 99.9% of germs, bacteria and viruses, including the virus that causes COVID-19.
Using our safe, non-toxic ReNuSurface, ReFresh, and ReStore products, you have an eco-friendly, convenient, and affordable way to clean and deodorize rental cars for your customers. The Total Health Protection system offers a safe, EPA-approved way to disinfect rental cars between uses without damaging delicate interiors or leaving behind residues. Unlike many other disinfectants that use harsh chemicals, our non-toxic formulas are completely safe for those applying the treatments.
keep your customers safe,
Healthy,

and happy.
What better way to show your customers that you care than offering them a safe, healthy, disinfected vehicle to rent or lease? Prioritizing your customers' health and safety has never been easier with the Total Health system. In two simple steps, you remove pathogens and odors from your rental cars for a better customer experience. Improve your CSI scores and inspire customer loyalty using our proprietary, proven, safe system for sanitizing vehicles.
Our system removes a wide range of germs, including viruses, bacteria, and fungi.
ReFresh and ReStore also help remove HVAC pollutants, contaminants, and moisture that can lead to mold, mildew, and musty odors in your rental vehicles. Our vehicle disinfectant, ReKlenz-X, is also EPA List-N approved for fighting the novel coronavirus.
Give your customers peace of mind that you value their health and safety by using NuVinAir's patented cleaning process for your vehicles. Our advanced system leaves cars clean, germ-free, and fresh-smelling to restore vehicles back to OEM conditions without expensive equipment, harsh chemicals, or labor-intensive methods.
Protect your rental vehicle customers by providing them with a clean, sanitized car every single time. Contact us today to learn how you can start using our vehicle disinfection system for your rental cars.