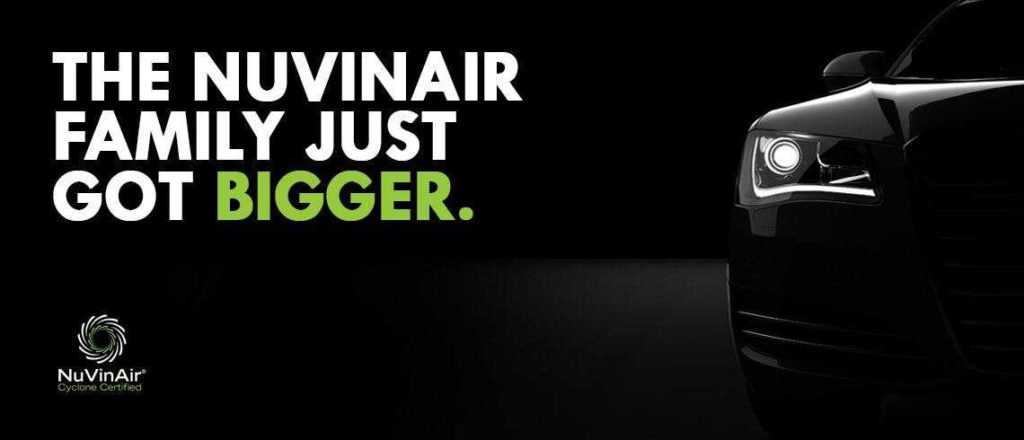 DALLAS – NuVinAir® is excited to announce the launch of its Wisconsin Certified Distributors Tim, Tom, Pete, and Zach Haman. The family now owns the exclusive rights to sell NuVinAir's® line of science-backed, fully patented products across the state of Wisconsin.
"We are excited to start this journey with professional, but yet exciting people who have great morals, attitude, and drive," said Zach Haman, Tim's son.
The Hamans have been in business together for decades, starting with a small produce store in Racine, Wis. From there they started Culver's franchises in the late 1990s, growing into four stores across three states. Family members run each store."The Hamans represent everything we're looking for in our Certified Distributors," said Kyle Bailey, NuVinAir® Chief Executive Officer. "Loyalty, family-first, integrity, business savvy, and just down to earth people. They are going to grow Wisconsin very quickly."
Zach recently completed extensive training at Dallas headquarters to become a fully licensed operator delivering the NuVinAir® Support Plus+ (NSP) platform. NuVinAir® corporate will complete an immersive Launch Week that includes setting up demos with dealerships and helping close new business.
"Becoming a Distributor for NuVinAir® so early in their growth is a blessing," Zach said. "The endless possibilities this company has to offer really makes the future exciting. This is a perfect fit for us."
Visit www.nuvinair.com/distributors/wisconsin for more information on NuVinAir® Wisconsin.
Business in a Box
Dallas-based NuVinAir® offers a semi-absentee investment platform. New Certified Distributors receive exclusive rights to their territories, as well as a fully branded, staffed, and supported investment model.
Here are a few differentiators of the NuVinAir® Certified Distributor platform:
• Zero waiting period.
• Semi-absentee model.
• No franchise fees. No royalties.
• Unlimited recruitment assistance.
• No real estate required.
• Outstanding training.
• Custom marketing & communications.
• Exceptional profit margins.
Looking for a low-risk, high-reward investment opportunity? Send your information to joe@NuVinAir.com to learn more about the NuVinAir® Certified Distributor model.