For Zach Haman, positivity is the key to success. Just days before a polar vortex would drop temperatures in his Wisconsin hometown to 30-below, Zach took the glass-half-full mentality to running his NuVinAir® Certified Distributorship.
"We'll still be full steam ahead working on new deals," he said.
As Certified Distributors, Zach and his family own the exclusive rights to sell NuVinAir® products into car dealerships, car washes, detail shops, and other auto businesses across the state of Wisconsin.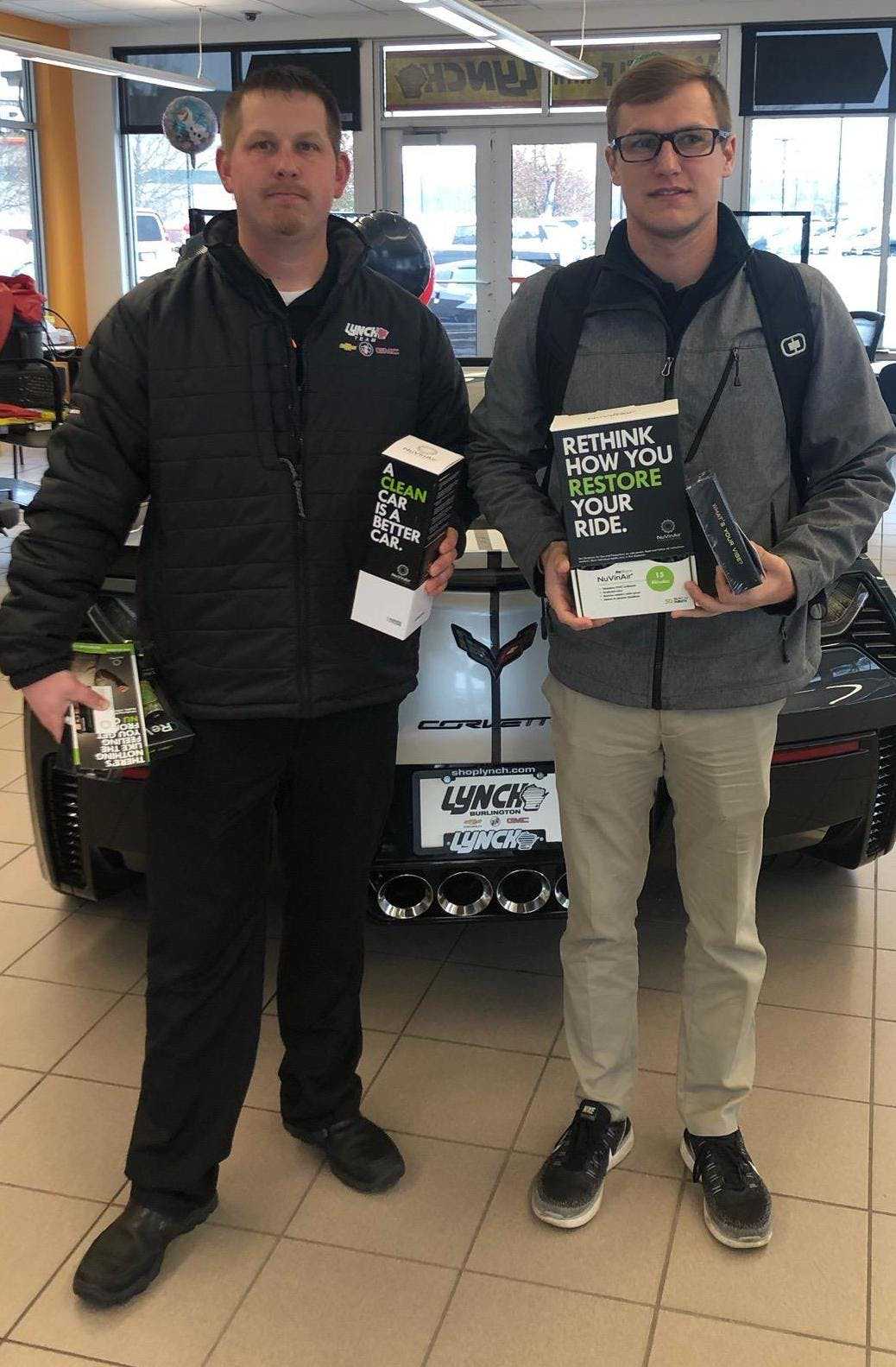 NuVinAir®'s patented technology and cleaning process effectively remove the previous owner – and his odor – from used vehicles. The little green sticker that is placed on any NuVinAir®-treated car gives dealerships confidence that odor will not be an objection in the potential sale of that vehicle."Dealerships love our products," Zach said. "We have the most effective treatment and offer a ton of support."
The NuVinAir® Support Plus platform is offered to dealerships that agree to treat their entire pre-owned lot with NuVinAir® products. It comes with in-depth inventory assessment and reporting to help dealerships ensure quality control while offering apology-free customer buying experiences. 
"We don't want people seeing our van and think we're trying to take something," Zach said. "We're trying to build relationships. We have a mutual agreement with our customers that we're aiming for future success and growth on both sides." 
Featured recently by Cheddar TV, Forbes, AARP, Money.com, WardsAuto, and CarWash.com, NuVinAir® is quickly becoming a sought-after cleaning experience for consumers looking for a healthier cabin space.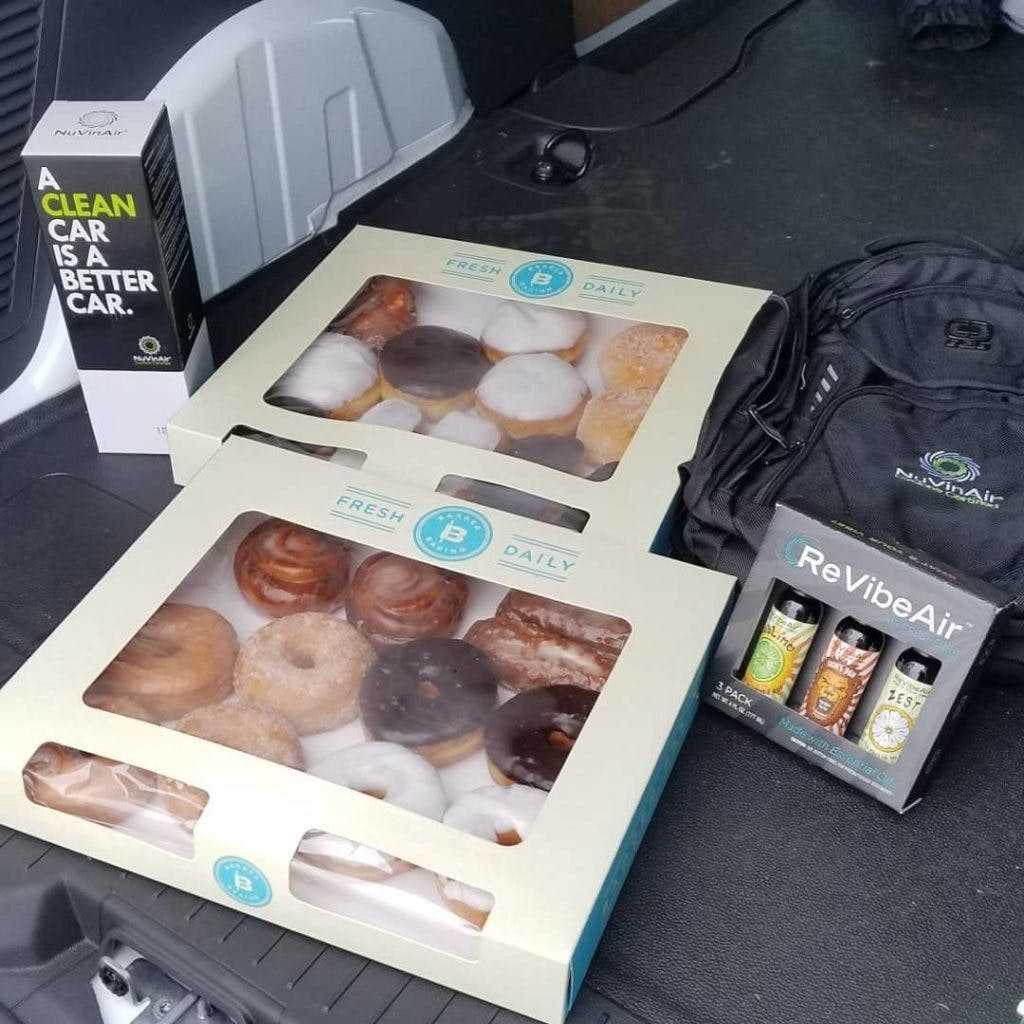 The national brand recognition is cascading down to the company's Certified Distributors. Zach and his family are currently selling into more than 20 dealerships across the state. Yes, Zach's business is heating up, even in snowy Wisconsin. 
"It kind of comes with the territory this time of year," Zach said. "We've helped dealerships clean snow off their cars. We noticed one sales guy was out cleaning off cars with no gloves, so we brought him some gloves. It's the little things that make us more than a vendor. We're a partner." 
Looking for information on NuVinAir® products and services in Wisconsin? Visit us online, email zach@nuvinairwisconsinllc.com or call 262-995-3338.