New and used dealerships take up to 36 percent of independent repair shops' business because of their access to OEM parts, according to a recent Automotive News report. With NuVinAir®'s patented process and innovative technology for removing the previous owner – and his odor – from cars, we can greatly enhance your OEM abilities by returning air quality of repaired vehicles to factory fresh.
Why People Visit Dealerships for Service
You have likely heard there are more affordable options when it comes to servicing a vehicle than at your dealership. An easy way for you to maintain a service relationship with customers is by backing up a manufacturer's warranty on parts and labor. However, once this period ends, vehicle owners are free to pursue third-party repair facilities that may offer better values for similar services.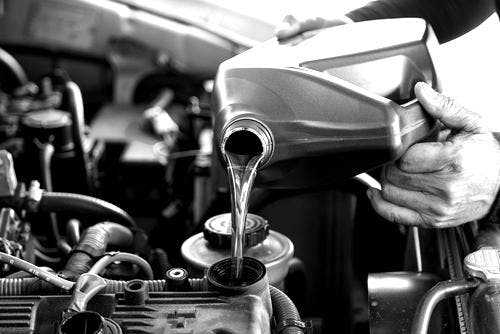 So, how can you ensure price-conscious customers return to their service-bay doors? The simple answer is by selling your OEM expertise and services. An effective, patented NuVinAir® Cyclone treatment is an efficient way to achieve the latter.
Sure, owners care about their vehicle's operating properly, but to many it's what's inside that counts. Your sales managers already understand the power cleanliness adds when selling used cars.Standardizing all the vehicles on your lot with odor-free cleanliness can give you the competitive advantage you've been seeking.
Your Bread & Butter
A big bulk of your revenue is generated through new car sales. You may not have considered a strategy to incorporate the Cyclone into this program since vehicles have not had a previous owner – that's a mistake.
Customers who take pride in owning a new vehicle will purchase additional packages that keep them in pristine shape. Encourage dealers to offer an eco-friendly treatment that returns air quality to the exact condition as when it rolled onto the lot. This enticing addition to your F&I program can be a turnkey retention program that drives consistent revenue with every treatment.
The Service Department
While car sales play a momentous role in keeping you profitable, parts and service are another crucial component. Consumers trust the expertise of certified technicians and form relationships with your service writers and parts providers.
They are the team at the forefront of maintaining consumer relations and suggesting repairs or maintenance.
Check out these findings from the National Automobile Dealers Association's Annual Financial Profile of America's Franchised New Car Dealerships Report regarding the parts and service departments (through June 2018):
Total Service and Parts Sales – $58,401,622,260
Total Number of Repair Orders Written – 155,271,982
Total Gross Profit as % of average service and parts sales – 46.2%
A quick glance at these staggering numbers reveals that many vehicle owners are already visiting their dealerships for service they can only receive at an OE-backed facility.If you are not upselling a quick and effective treatment to remove the previous owner – and his odor – you are missing out on a huge opportunity to create a profit center within your dealership.
According to the same report from the NADA, the average dealership has generated $3,477,529 through these departments. Imagine if your service writers had the advantage of offering a powerful cleaning treatment to each repair order.
They do!
The NuVinAir® Solution
NuVinAir® ReStore eliminates odor from a vehicle in 15 minutes, while ReFresh works in 7. Short cycle times mean low labor – always a bonus to your service departments – and a fresh cabin that impresses owners encourages a positive dealership experience.
Win-Win!
Click here to find a NuVinAir® Certified Distributor in your area. Welcome to the future of clean driving.
NuVinAir® has recently been featured in AARP, Business.com, Money.com, and Chief Executive Magazine. Check out our press here!