Meet Doug Eaton, longtime President and CEO of a family-owned business manufacturing wheelchair-accessible vehicles, and NuVinAir's newest franchisee for Arizona and Nevada.
Eaton owns the protected rights to sell NuVinAir Global's line of science-backed products for vehicles across his two-state region and plans to cultivate partnerships with dealerships, car rental companies, car washes, detail shops, and other automotive businesses.
In 2016, the Eaton family sold their shares in Vantage Mobility International (VMI) to a private equity company. Since that time, Eaton has been carefully researching and planning the next chapter of his life.
"Having one extremely challenging job for 26 years at a fast pace took its toll on me so I took some time to recharge and refresh. But, even though I took time to enjoy my family, read, and work on my golf game, I knew I was not done with the world of business. I love business and engaging with other people too much to quit. So, I took my time and I looked at 17 business opportunities. None of them seemed to fit me perfectly – until I came across the 18th company called NuVinAir," said Eaton.
While at VMI, Eaton worked closely with a dealer in South Dakota named Bob Lundin.  The two developed a mutual trust and respect and established a friendship that has lasted over the past two decades. Lundin was on a parallel path with Eaton in making some career changes and he shared with Eaton his excitement about a franchisee opportunity with NuVinAir.
"Bob and I love to offer solutions to existing problems and we had been doing that together for several decades. When he shared with me the complex problem of sanitizing vehicles and the need for removing odor from vehicles and the simple solution of NuVinAir, I leaned in. Bob invited me to come out to the Midwest where I saw the product and witnessed some amazing demonstrations. I saw a potential revolution taking place before my very eyes. There is just so much potential across several industries. I said to myself, 'I can't NOT do this.' I signed and closed the first week in April and have not looked back since," said Eaton.
Eaton calls himself a traditional problem solver so when he approaches business he likes to fully understand the problem. He says that NuVinAir is turning the problem of sanitation and odor on its end and is totally disrupting the industry.
"I equate it to the Keurig coffee phenomenon where a simple innovation to a mature industry solved a complex problem.   People are on the go and they just want a great cup of coffee and not an entire pot of coffee. But they don't want to sacrifice quality.  Before NuVinAir, no competitor in the space could sanitize and eliminate odor so thoroughly in the short span of 15 – 20 minutes. It is completely unheard of. So, I like to say we are the Keurig of the sanitization industry," said Eaton.
Eaton and VP of Operations, Bill Kuszajewski, formulated a strategic business plan for their launch and have titled it "Operation Deep and Wide."
"We are going to be aggressively canvassing and onboarding new accounts and we've established weekly, monthly and quarterly goals. That is the "Wide" aspect of the plan. "The "Deep" portion is that once we get an account, we are really going to focus on quality and service and get them deeply engrained with the product suite. We are also going to develop partnerships with industry leaders and use referral programs," he said.
When Eaton was asked what has contributed to his success in life, he points to his competitiveness.
"I was born competitive and I have always thought of myself as a pioneer in business and that's why I was drawn to NuVinAir because they are on the cutting edge of the automotive industry. It takes a certain type of person to innovate and be a pioneer. I've never been a settler. I like to say that other people can go establish the city, but let me trailblaze. If you don't make dust, you end up eating it," said Eaton.
When Eaton isn't engaged with making plans to build the franchise, he enjoys wine collecting, playing golf, reading, cross fit training, and volunteering for Young Life. He and Kelly, his wife of 29 years, enjoy spending time with their three daughters, Lindsey (26), Molly (25), and Kate (22). In April, Eaton had the honor of walking his daughter Molly down the aisle and Eaton says he is excited to gain a son.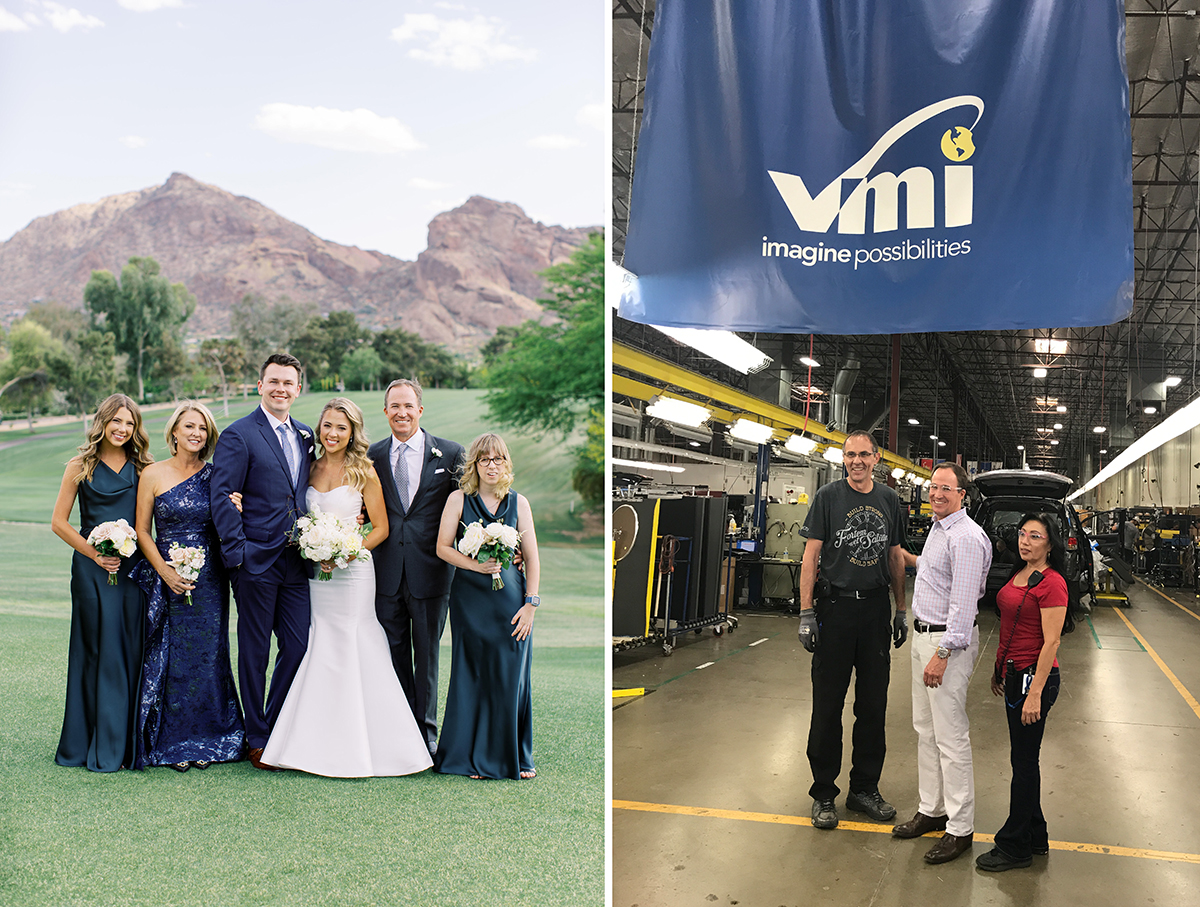 About NuVinAir Global:
NuVinAir Global is a privately held, Dallas-based company disrupting the transportation industry with a range of Healthy Vehicle Service Programs. Its Franchisees own large, exclusive markets and support national partnerships with some of the most well-known brands in the automotive, rental, and transportation sectors. The NuVinAir Franchise program requires no ongoing royalties or brick and mortar investment, and includes recruitment, training, and marketing support.